No classic is too big or too small for a restoration: 1962 Triumph TR3A


67 Pro-Touring Camaro getting some fresh paint and assembly


68 Camaro getting a disc brake swap, suspension upgrades, fuel delivery system, and resolving various electric issues


Fresh paint, new wheels, all kinds of electrical and lighting upgrades make this '95 Mustang GT better than new.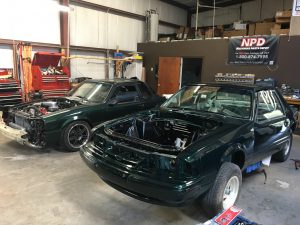 The body swap begins… All custom wiring, interior, and mechanicals (custom 5.0 Turbo drivetrain) being transferred from one coupe to another.


65 AC Cobra (B&B Body) – getting a new TKO-600 Transmission

79 Firebird – Turning into a NASA/SCCA racecar

67 Coupe in for a full restoration and freshly painted – Do you like the color? It's 2019 Ford Mustang Velocity Blue


EPAS conversion for a 68 Mustang


Red 66 Convertible in for a full assembly


Our new location!!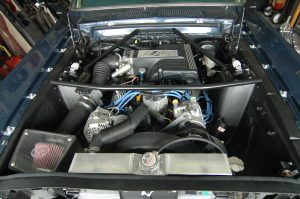 EFI conversion on a '67 convertible.