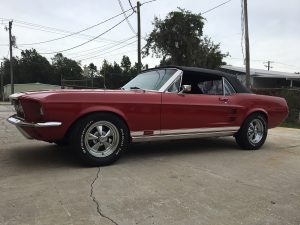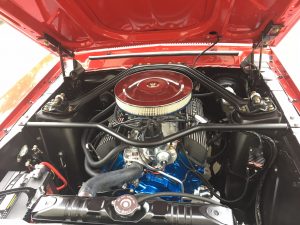 1967 GT convertible, fully assembled and ready to go home. Fresh 289 with a mild cam with a 4-speed toploader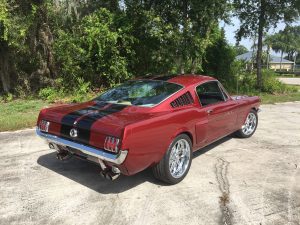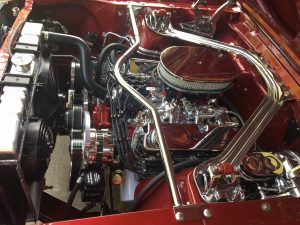 Full custom 1965 Mustang Fastback with performance 347 Stroker engine and T5 transmission, full custom interior, fully assembled and ready to go home.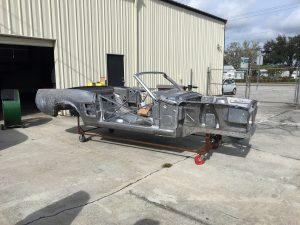 1967 Mustang convertible in for a complete ground up restoration…If this car could speak, it would talk non stop – it has traveled all over Europe in the '60's and '70's, then returned home and traveled throughout the U.S.  Update: just back from Paint…another adventure it has experienced.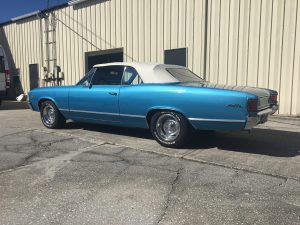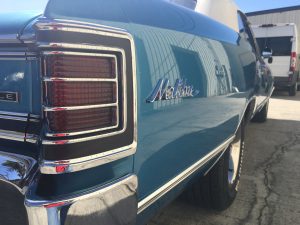 Fresh paint and all new exterior trim to a fantastic 1967 Chevelle Malibu Conv.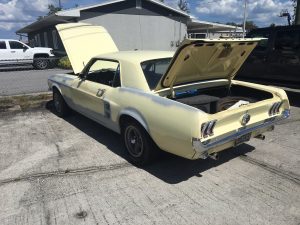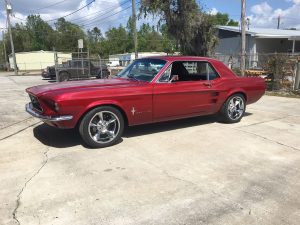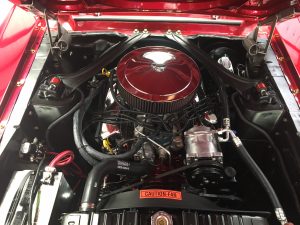 1967 Coupe with a totally different attitude now. Completely rebuilt, 3-Stage Soul Red color choice


1978 Trans Am Convertible getting a full makeover including: new top, all new custom interior, '72 front end, '79 Taillights, fold-down rear-seat, High Performance 400CID engine, and a modified Macho T/A paint scheme.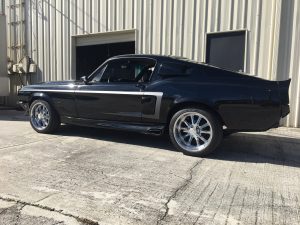 1968 Fastback with EFI conversion getting some TLC in paint, full engine retune, custom interior features.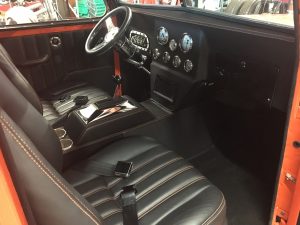 1951 Willys which is in for full final assembly with all new custom electricals, interior, and getting it up and running with a new stroker 383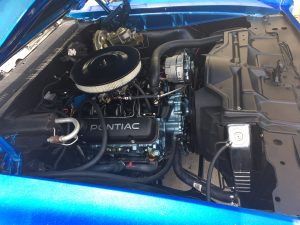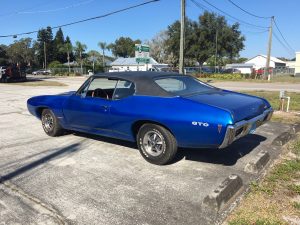 1968 Pontiac GTO completed with a full mechanical rebuild including a new engine, transmission, and rearend upgrade with limited slip and gears, plus a couple of minor interior comfort upgrades


1967 Mustang GTA ready to go home from a full ground up restoration…yes, it's a true GTA…sneak peak at some new electronics…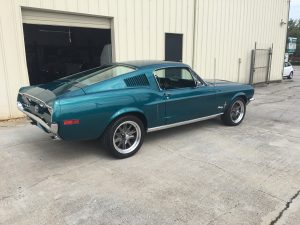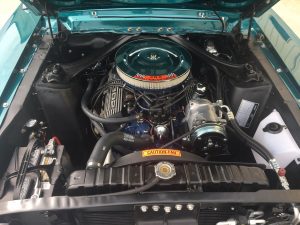 1968 Mustang Fastback going home after a lengthy and detailed restoration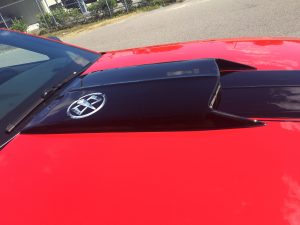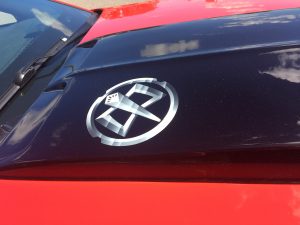 2006 Mustang GT getting fresh paint, custom modifications, and custom 3D airbrushed artwork.  Do you recognize the logo?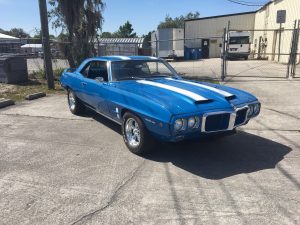 1969 Firebird Trans Am received fresh color and many detailed upgrades and full restoration detailing…going home and being driven around the Eastern US.  Lots of miles will be added to this 'bird.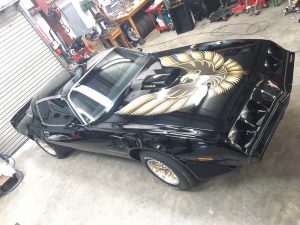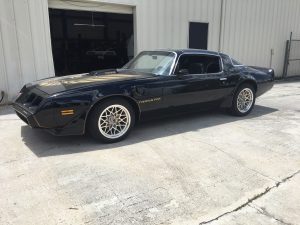 1979 Pontiac Trans Am getting some well deserved performance upgrades, 2004-R conversion, full lowering suspension package, and a full engine detailing.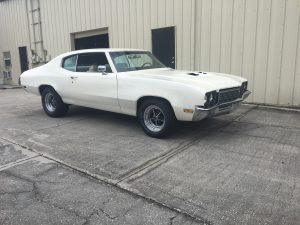 1972 Buick GS Stage 1 (1 of only 728) in for a full assembly and has gone home completed.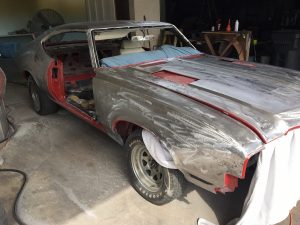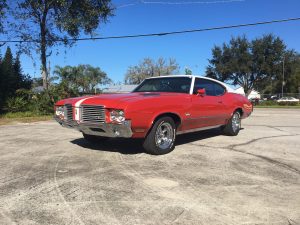 1971 Olds Cutlass with new paint, now fully assembled, and gone home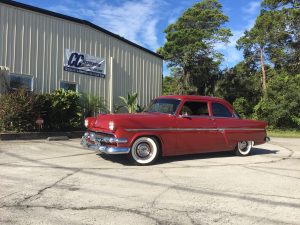 1954 Ford Customline RestoMod with 351C/C6 getting a rebuild of its 9″ rearend and some additional mods/upgrades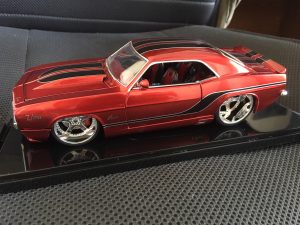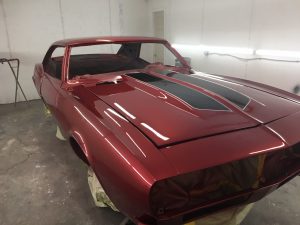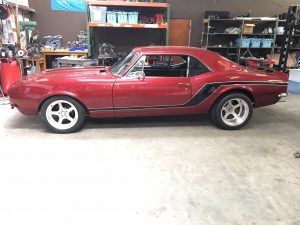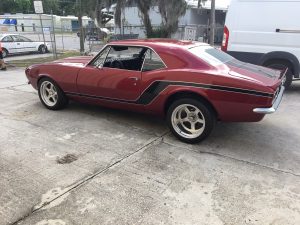 67 Pro-Touring Camaro. From 1/24 scale diecast to 1/1 full scale – I think we nailed it!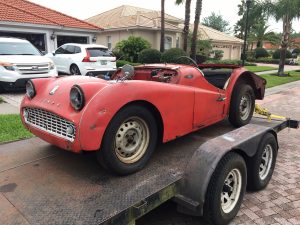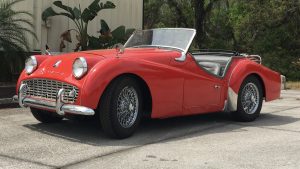 1962 Triumph TR3A ready to go home from its humble beginnings.
.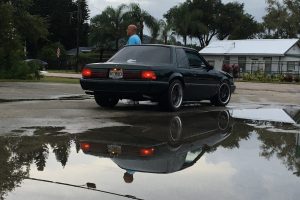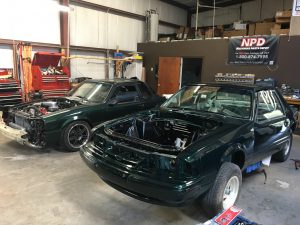 The body swap project has gone home… All custom wiring, interior, and mechanicals (custom 5.0 Turbo drivetrain) transferred from one coupe to another while undergoing full restoration/inspection of all parts during the swap.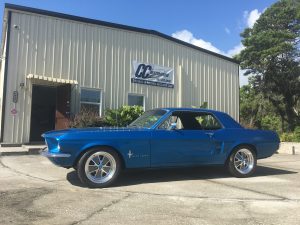 67 Coupe in '19 Mustang Velocity Blue completed and back home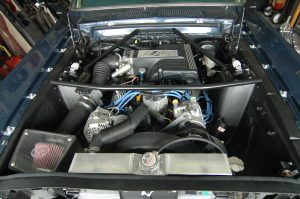 EFI conversion on a '67 convertible.